The attenuation depends on the type of material used for the hearing protector and the particular filter that is used. Attenuation therefore depends on the type of Pluggerz. There is a different in a Custom-Made and All-Fit earplugs (not only the material is different, but also the way the earplug seals off your hearing canal). A Custom-Made or moulded earplug will fit your ear better and therefore offers a better protection and will be a lot more comfortable to wear.
If we look at the custom-made range series, the Road and the Hobby earplugs are made from the same material and fitted with the same filter and therefore have the same values. If we look at the attenuation of a filter we tend to look at the SNR value, because this will give us a good average of lower and higher frequencies.
To get a better understanding of what these different attenuation level on different earplugs do we refer you to the attenuation simulator on the bottom of the page.
PLUGGERZ CUSTOM-MADE
PLUGGERZ ALL-FIT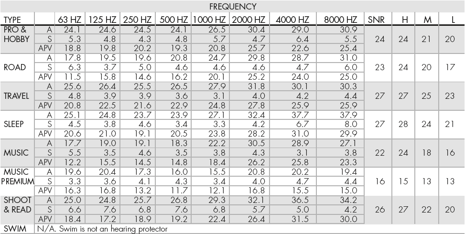 For U.S. E.P.A. Regulation statistics please click here
ATTENUATION SIMULATOR

If you have questions about the best choice of protection, feel free to contact us here call us on
1800 PLUGGERZ or see whether we are online to chat.
EXPLANATION OF TABLES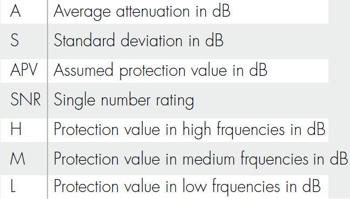 The table above shows the values for Pluggerz Custom-Made hearing protectors with different filters.

The values for the Pluggerz All-Fit are shown in the table below. Pluggerz All-Fit are all supplied with a 'fixed' filter, so the attenuation for these depends on the type of Pluggerz All-Fit.