Occupational hearing loss is the most common work-related injury in the United States according to the CDC. Approximately 22 million U.S. workers exposed to hazardous noise levels at work. An estimated $242 million is spent annually on worker's compensation for hearing loss disability.
Pluggerz Pro Custom-Made ear plugs are fitted with a unique sound filter that attenuates harmful noise to a safe level. In addition, a major benefit is that you can still communicate well with other people and you can also hear all warning signals.
Incredibly comfortable
Soft silicon material
Suitable for long-term daily use
Unique filters for every situation
Available with grip and cord with clip
Includes handy storage pouch
Available in 5 different colours, including transparent
CE certified and tested according to EN 352-2
SNR between 21 and 27dB depending on selected material and filter, click here for attenuation details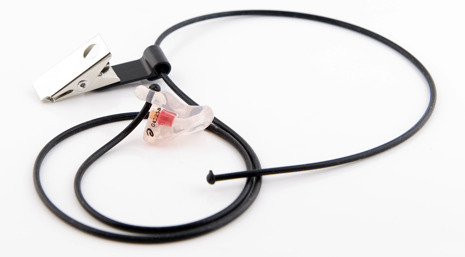 Servicing Pluggerz Pro Custom-Made
The hearing protectors are made from (soft) silicone material and provided with a special coating. This combination prevents allergic reactions and allows the hearing protector to be easily cleaned. Clean your Pluggerz hearing protector with care, using the available Pluggerz Smart Clean Set so that hygienic use remains guaranteed. Remove any earwax in the duct using the small earwax hook that is supplied. Attention: cleaning using aggressive cleaning agents must be avoided!
Allow them to dry thoroughly before placing them back in the storage case. Have your Pluggerz hearing protector inspected by your supplier each year. If the hearing protector no longer seals your ear canal adequately the attenuation decreases and you will be less protected. The cause of an inadequate seal is usually a change in the ear canal, for example due to age or weight gain or loss. By carefully following these instructions the attenuation values will be guaranteed and you will remain protected in the most optimum way against hearing damage.
Service network
Pluggerz can determine the fit and the attenuation of existing hearing protection and is certified to service hearing protectors. Besides this Pluggerz can perform the annual inspection of hearing protectors. This is often required by the OS&H department. Please note that we can only service and inspect our own products.
Warning!
The Pluggerz hearing protectors are completely personal and can only work properly if they are fitted into the ear correctly.
If the hearing protector is fitted incorrectly or if the associated instructions are not followed then Pluggerz shall not be liable for the potential reduction in quality of the hearing protector.
The operation of the hearing protector can be negatively influenced if it comes into contact with chemicals. Please consult Pluggerz for further information about this.
The hearing protectors are only effective if they are worn with due care and permanently in a noisy environment.
Do not wear the hearing protector if there is a risk that the connecting cord can become trapped in moving (machinery) parts.
The Pluggerz hearing protectors offer no protection without filter.
Fitting Pluggerz Pro Custom-Made
You can distinguish your left and right hearing protector by the colour applied to your hearing protectors: red (right) and blue (left).
Hold the hearing protector with the grip between your thumb and forefinger, with the flat side on your thumb so that the point is pointing upwards.
Gently insert the hearing protector into your ear canal by turning it a quarter turn anti-clockwise.
Removing Pluggerz Pro Custom-Made
Hold the hearing protector with the grip between your thumb and forefinger and turn it a quarter turn clockwise.
Click here for attenuation details
The European Union type-examination is undertaken by: PZT 1974, Wilhelmshaven, Germany, TNO/TM 0336, Soesterberg, the Netherlands and IFA 0121, St. Augustin, Germany. The attenuation values for the hearing protectors are established in accordance with EN 352-2:2002 and measured in accordance with EN 13819-2:2-2. In addition, the APV, SNR, H, M and L values are determined in accordance with ISO 24869-1. The products are CE certified, with the exception of the ER-9 since this does not meet the minimum attenuation requirements set in EN-352. Test reports and CE certificates can be issued by Pluggerz on request.
PLUGGERZ PRO CUSTOM-MADE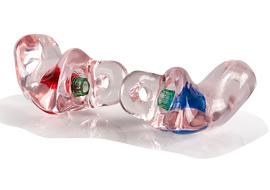 REQUEST A QUOTE
Are you an employer, responsible for OH&S or buyer and interested in Pluggerz PRO Custom-Made for the workplace?

Request a QUOTE so we can discuss a cost-effective tailor-made solution.